Art Deco style is one of my favourites. It has such a character, simplicity and well balanced
forms.

These milk pot and sugar bowl are decorated with grey roses. They have a mark on the back
(Epiag, Czechoslovakia) that allows to date them around years 1920-1940.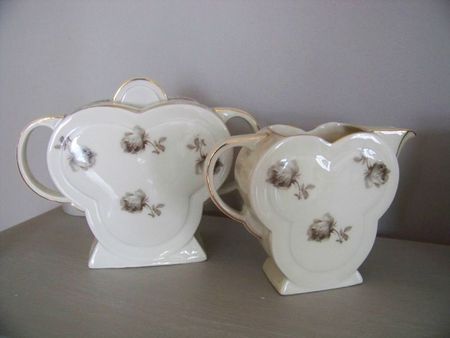 The china is fine porcelain but not so fragile. It's beautiful milky color highlights the grey roses
which are just enhanced by a net of gold. And you say : It's so modern !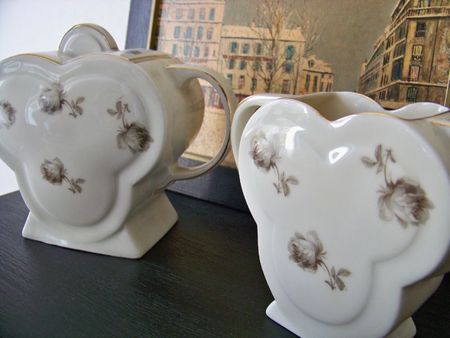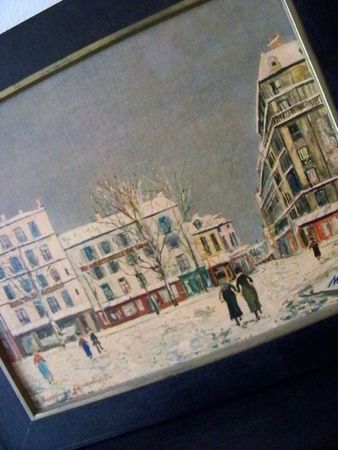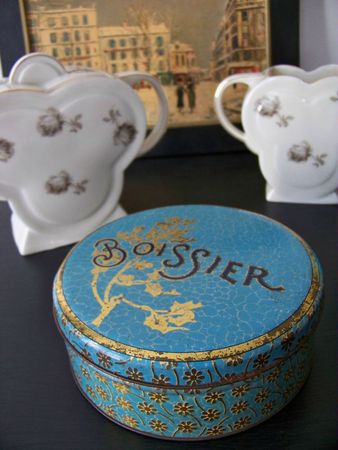 This street of Paris is an old reproduction of a painting by Maurice Utrillo - "Rue Jeanne d'Arc prolongée" 1934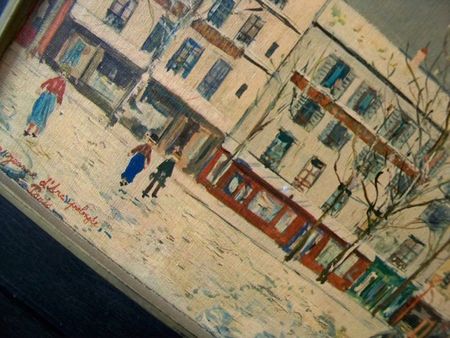 A great attraction of flea markets is to discover new interests and passions...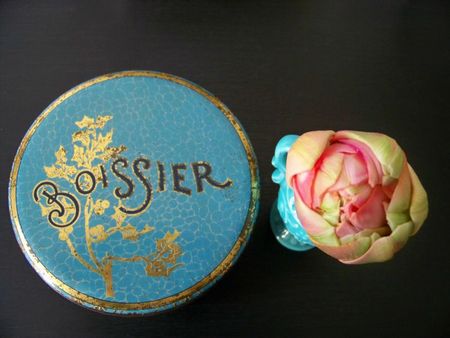 Have a good and exciting week !