12-12-13
After a long rest, Bleu Chine is coming back !
I needed some downtime to revitalize this blog and come back to its original idea of
bringing colours and fun with singular and charming objects from past and present.
Here are plenty colours for Christmas ! Enjoy !!
Do you remember the opening sequence of the famous film "Rebell without a cause",
in which James Dean is playing with an articulated monkey toy among a garbage of
a street gutter ?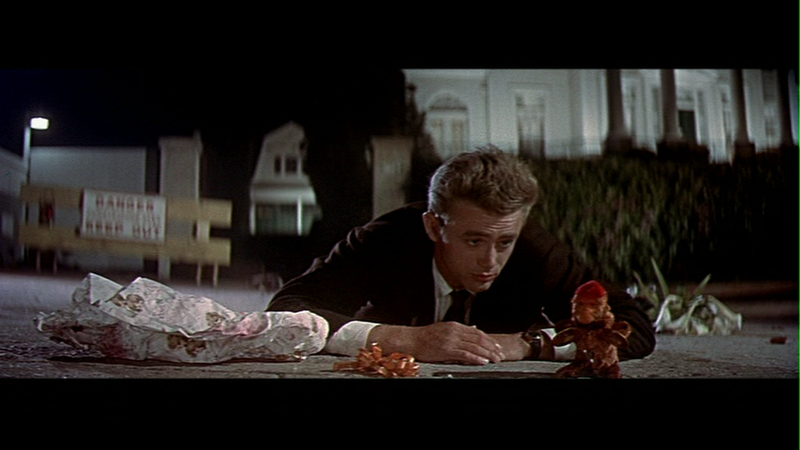 A collection of old Christmas baubles, with pine cones and coloured balls
announce Christmas is coming soon.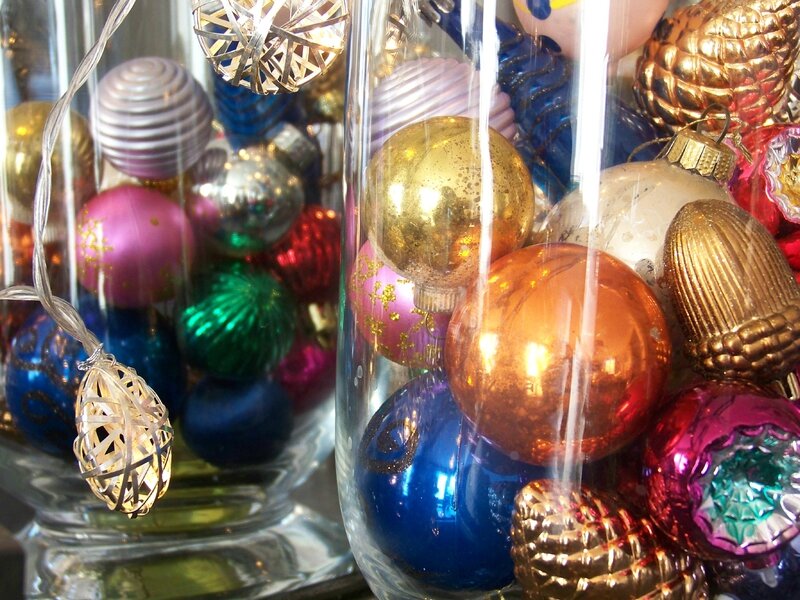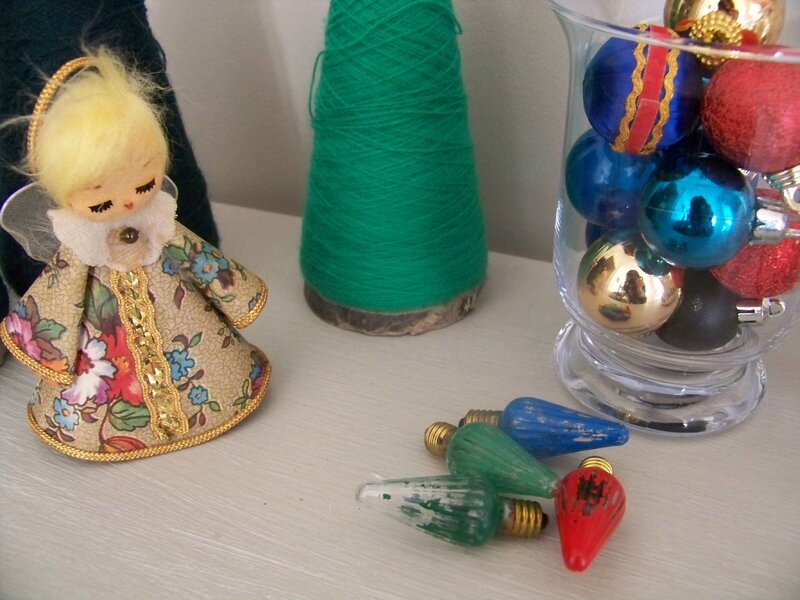 There is a paper angel dreaming between green spools of thread acting
as Christmas trees..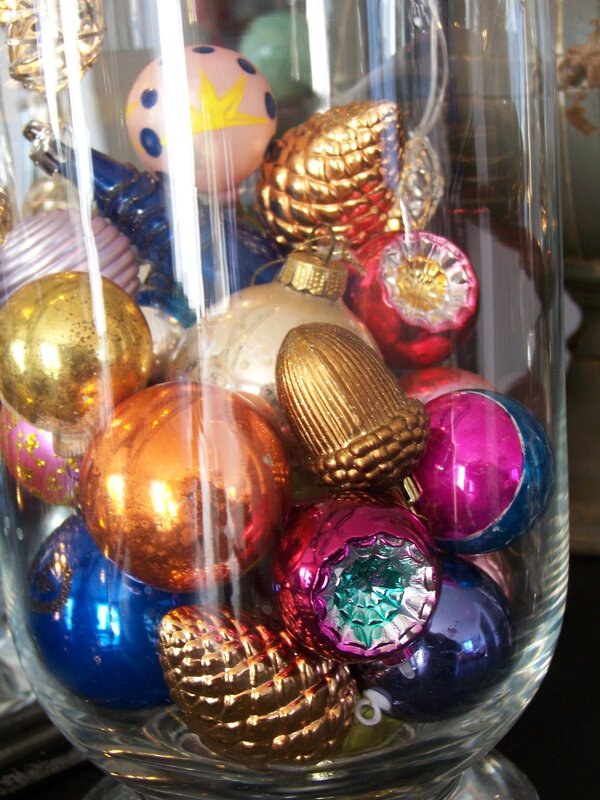 Be Happy with a hint of vintage colours and Have a nice Christmas !
13-03-13
Thirst for strong colours, and light... I can't wait for the Spring to really be here,
and express all its energy !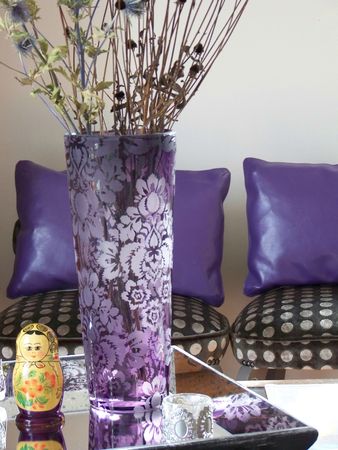 A new life for these little low armchairs thanks to Chantal Laurent from the atelier
boutique 'Caramance'.
SPRING, I'm ready !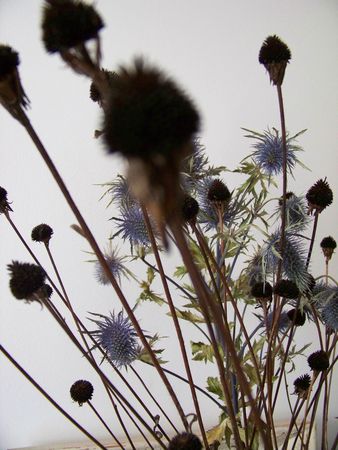 31-01-13
I have been searching it for years : an antic sphere out of blown glass, resting on a saw timber base...

The one we call "Globe de mariée", where the young bride (from 1850 to early 1900) presented her
precious treasures : her floral wreath, a porcelain vase (it had received the nuptial blessing), a little
bunch of flowers, some mirrors and ornaments like a dove... all were symbols of prosperity and luck.
I can find all sorts of things, elegant or funny plates...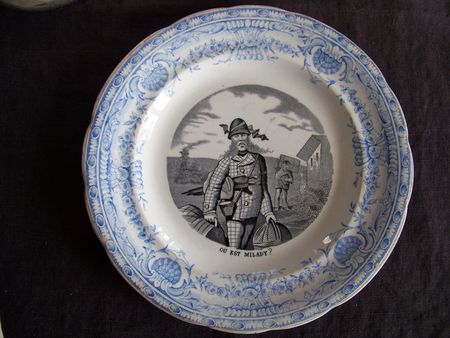 Hand-painted porcelain...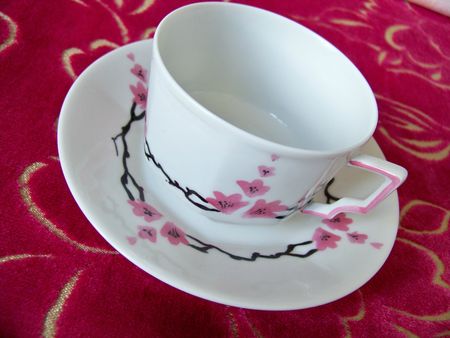 Objects of all shapes and colors...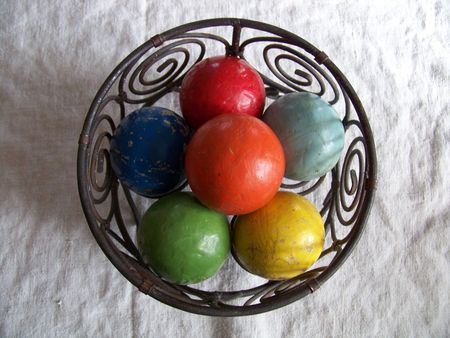 Books to return in future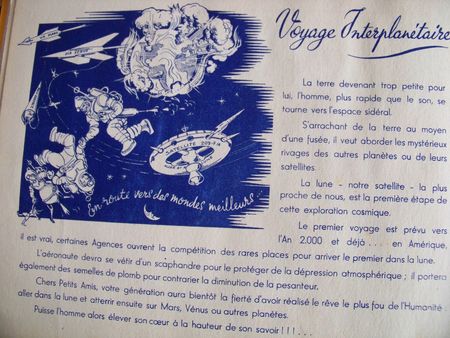 Desperately not the sought after one.
But at the end of December, my friends offered me this great gobe. I was very moved they had
thought about this for me.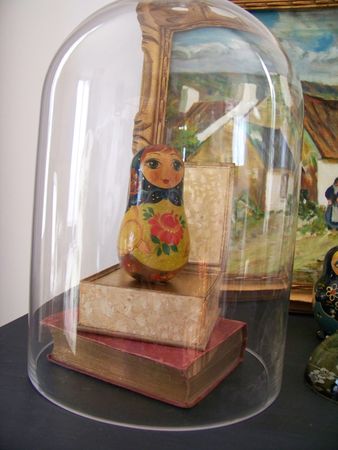 So, I stopped searching.
A few weeks later, I saw this one, waiting for me in its exquisite state..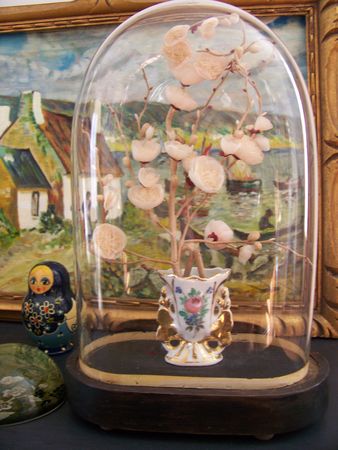 Intact, with cherry blossoms in a little vase of Porcelain of Paris.
These two are now linked one to the other, 150 years apart.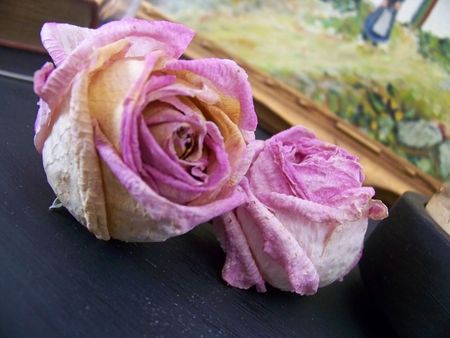 Now, I search a new table to place the globe coming next.
12-11-12
I discovered by chance this lithograph from the XIX century. Under the dust, I saw an old glass
covering a colored scene, titled "Le depart" (Complete title "Departing on Honeymoon").
The original painting is from Jules Girardet. All the details of the scene, kiss to mother, bye to
sister and brother, impatient husband, are so beautiful !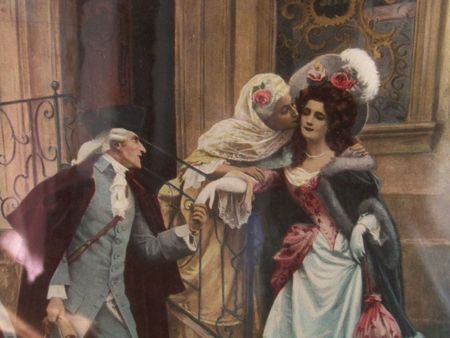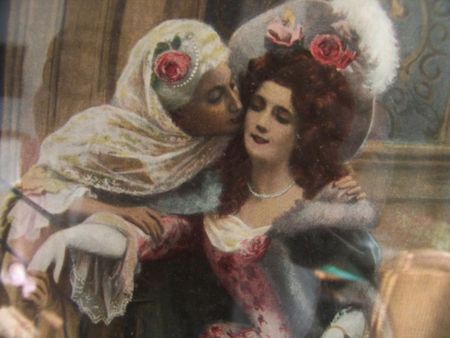 This recent wedding has a lot of little Marie-Antoinette talking about it !
The folk doll was born at the beginning of great trips made by European people in the XVIII
century. They used to buy dolls as culture souvenirs of local traditions and customs. It was such
a success that all the European destinations developed that concept.
The decorative dolls appeared on the XIX century, they encountered a large success after the
Paris Exposition Universelle in 1867 and Vienne Exposition in 1873, where popular art products
were shown for the first time.
These middle class dolls are girly, wearing make-up, feathers and ribbons ! Their shoes and socks
are painted, the tarlatan underskirts, hats and all details are very cute.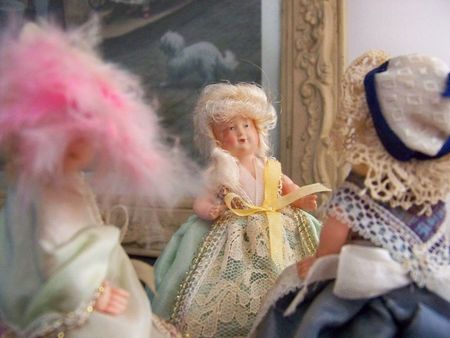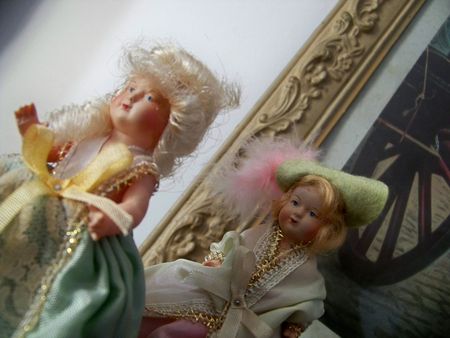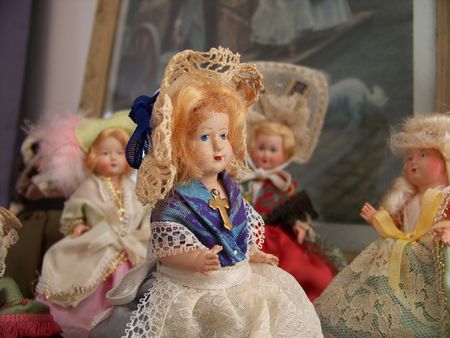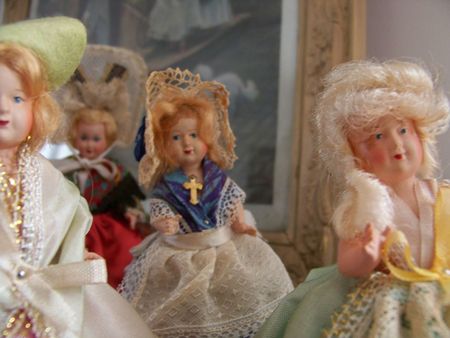 The doll with red hair is ma favourite...
A fall into childhood.
12-10-12
I discovered sometimes ago a fabulous website, from the photographe Julia Hoersch.
While enjoying your after dinner ice cream, just go for a walk there and open your eyes wide.
Are you ready for total immersion in merry colors, nice combination of porcelain,
furnitures, food, flowers and nicely dressed tables... ?
Here are, with the autor agreement, some scenes to be admired.
For the masking tape fans...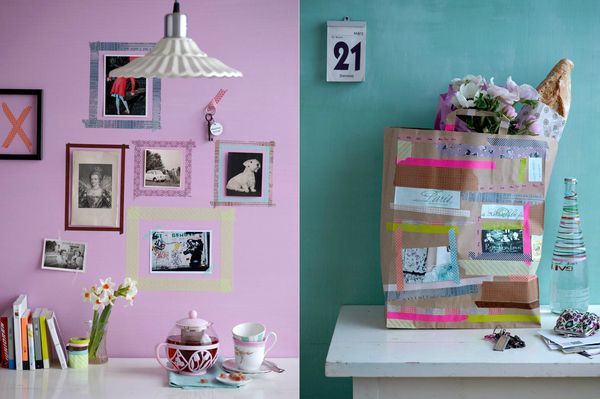 For those who dream of a nice place to receive their friends...
For those who have an old glass globe (snif !)...
For those who love metal, berries and branches...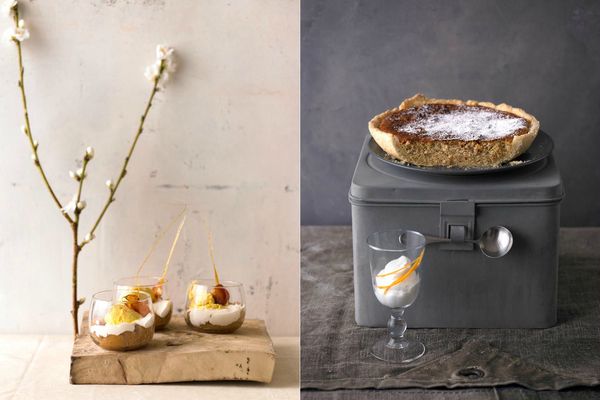 For those who love Autumn...
For those who love Nature...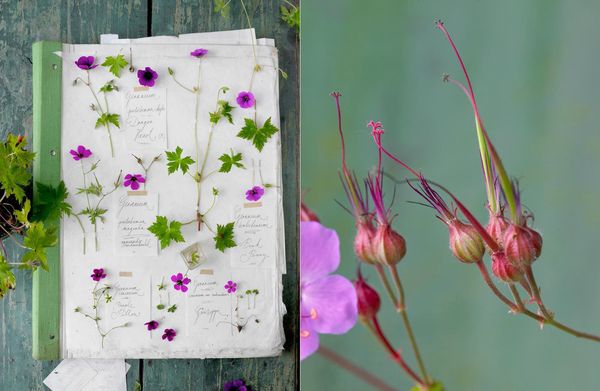 For those who enjoy eating...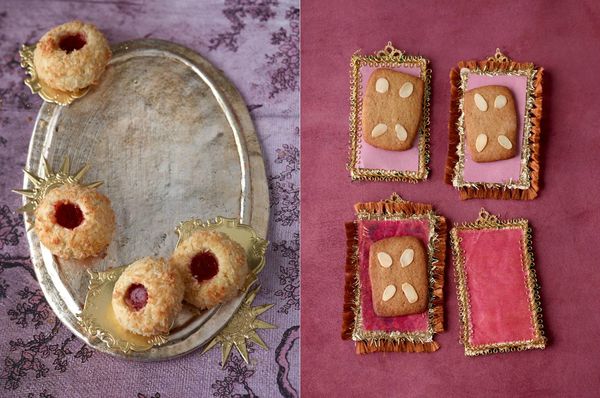 For those who have fallen in love with that color "Bleu de Prusse"...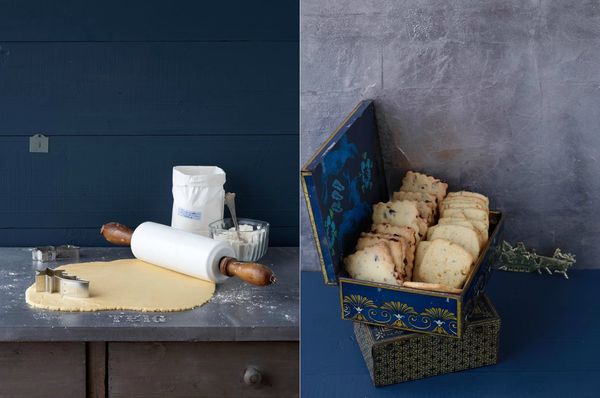 or are crazy for purple...
For those who love setting nice tables with tablecloth, papers, cards and accessories...
For the simple things...
or sophisticated...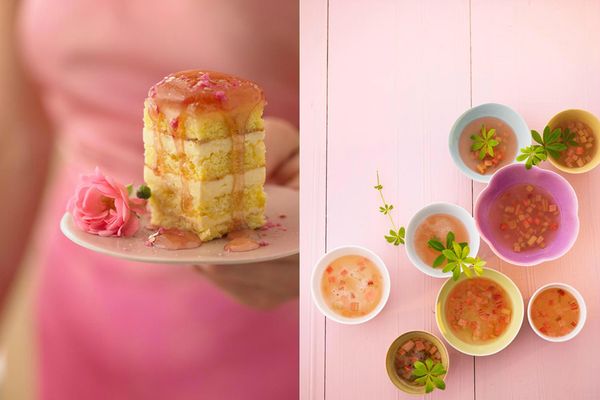 For those who wonder what to do with their printer box...
And for those who still doubt about painting a wall in black...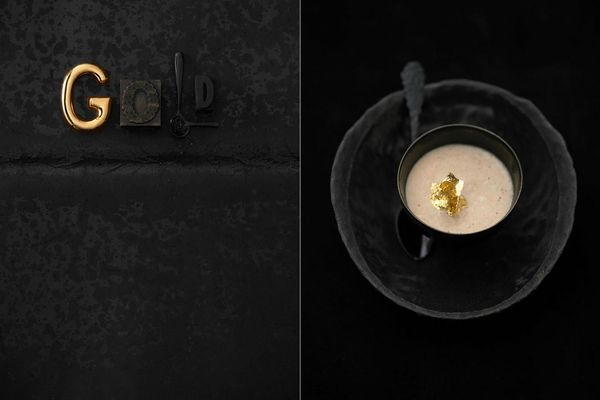 I hope you have spent a nice coloured moment !
24-09-12
Here are two new companions for the two first birds of the house...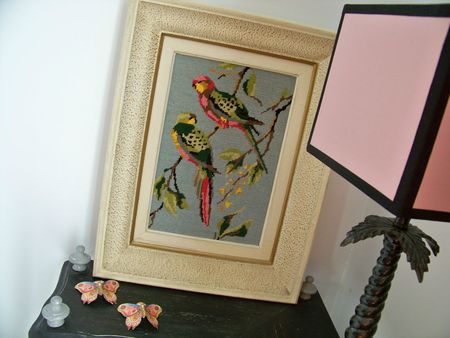 Will they end up as an exotic cushion ? Or perhaps on a bag...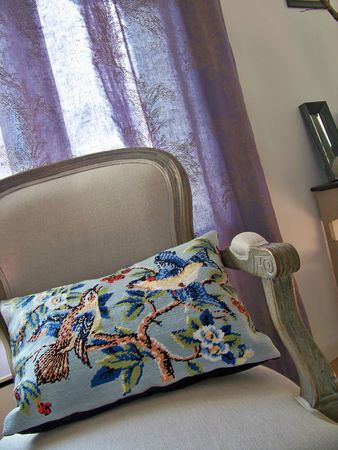 I guess they will have fun together...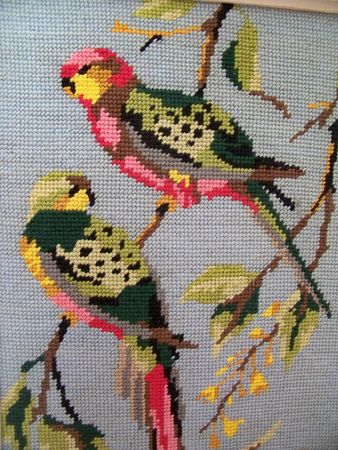 Have a good week !
21-09-12
Autumn is there with 25°C degrees ! Today I decided not to eat a salad on the go. So I came
back home at noon, and, oops !, I forgot to come back to work...
It's the fault to the delicious light and the heat through the glass, in this comfortable sofa.
This oil painted on wood seems like a fabric from the Art Deco period. You could have seen it on a
dress designed by Paul Poiret. Who painted it and gave it this japanese inspiration ? No signature...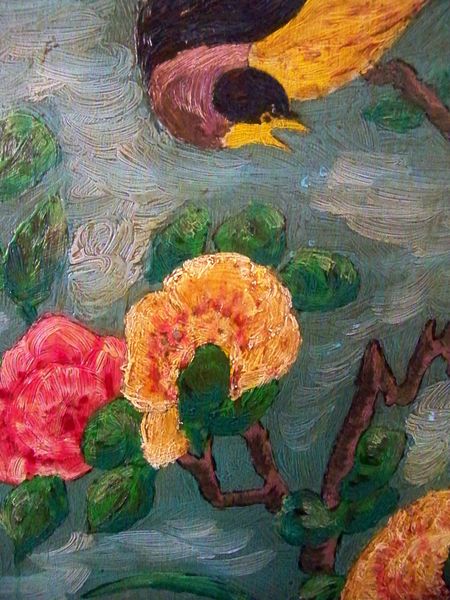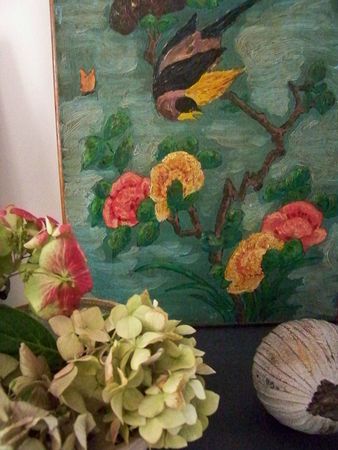 As children many of us were taught the story of The ant and the grasshopper : the grasshopper
spends the warms months singing away while the serious ant works to store up food the coming winter.
Here is the fable, illustrated in this old plate from the 19th century. 12 fables for a series of 12 funny plates.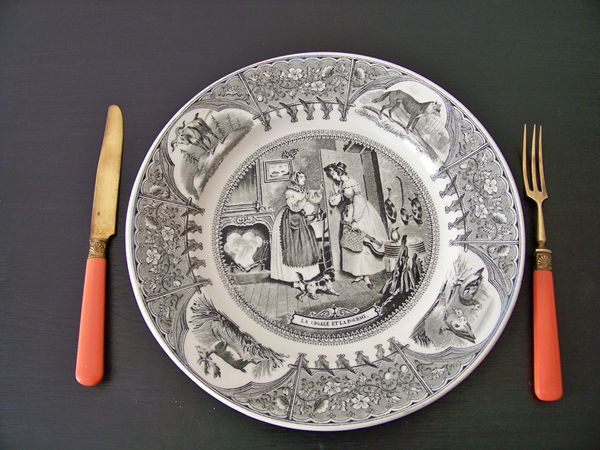 Plate Creil et Montereau "Les fables de Fontaine" : La Cigale et la Fourmi (The Grasshopper and the Ant)
When winter arrives, the grasshopper finds itself dying of hunger and upon asking the ant for food is
only rebuked for its idleness.
When the ant opens the door, the fireplace is heating the whole cleaned and decorated house, as
well as the well fed dog...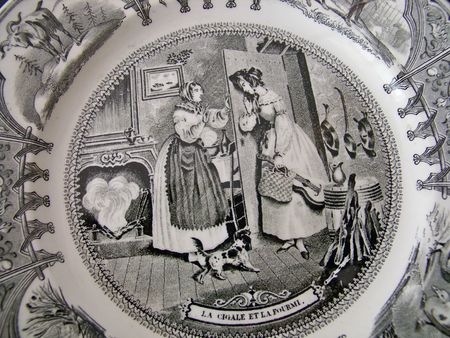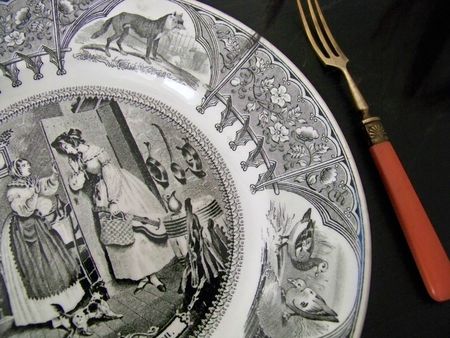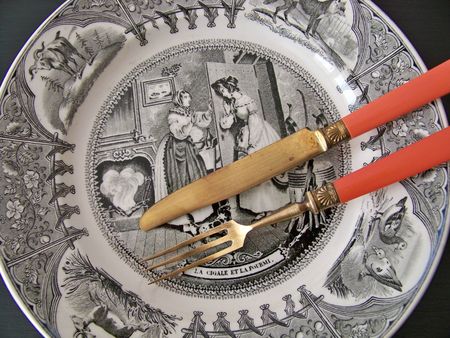 "You sang, I am quite content, now dance the winter away", says the ant.
A good way to destroy your motivation to laziness !
03-09-12
As the summer is not finished yet, let's take time to come back on the sunny days spent with family
and friends...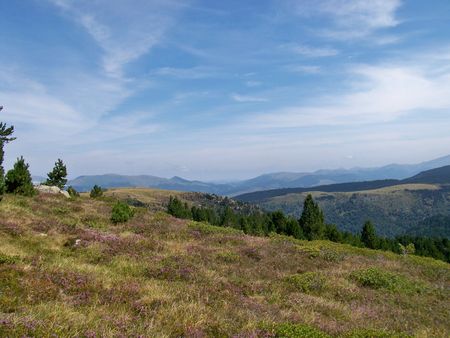 Plateau de Beille (vallée de l'Ariège)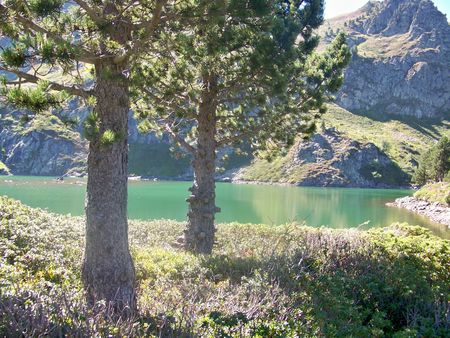 Etangs de Rabassoles (Ariège)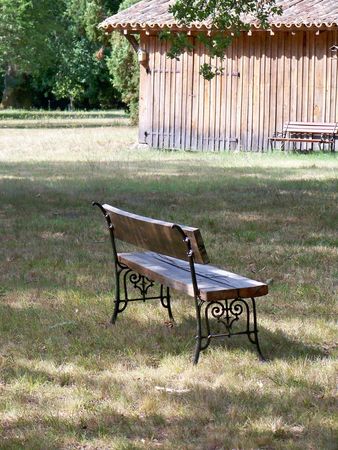 Landes (40)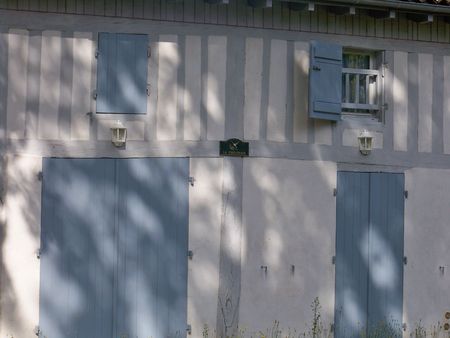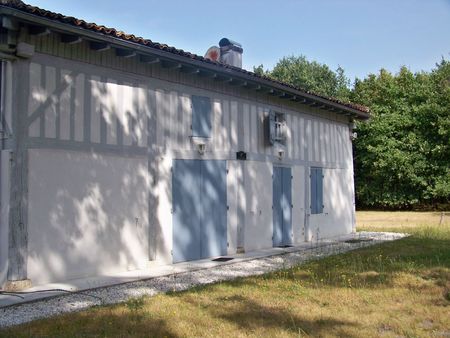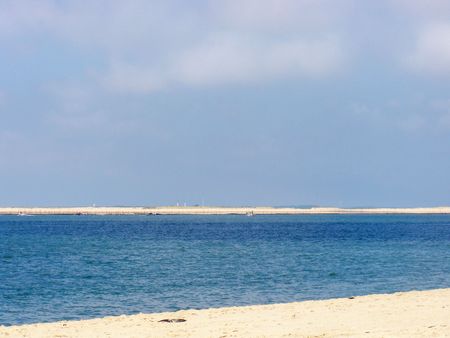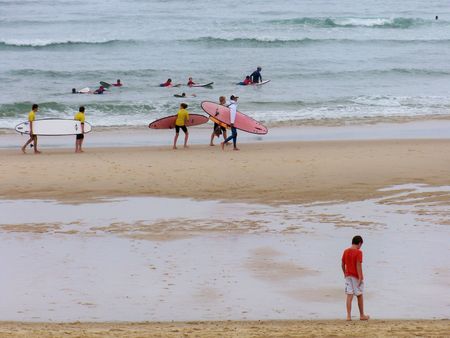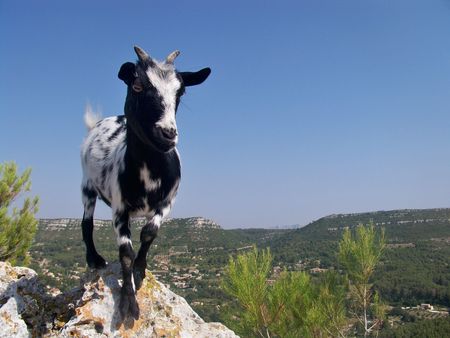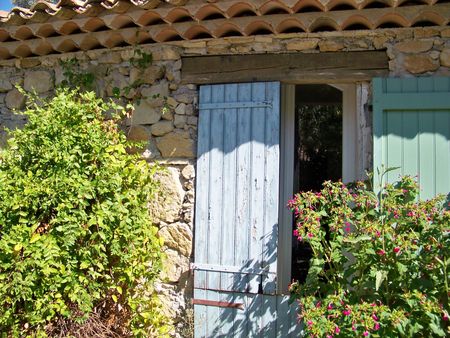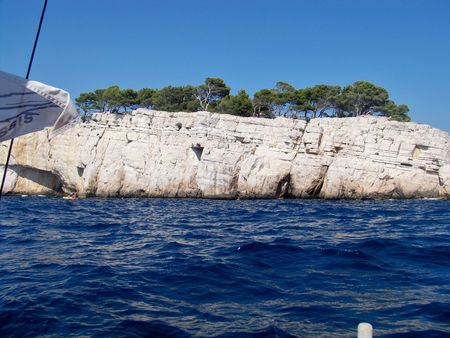 Calanques de Cassis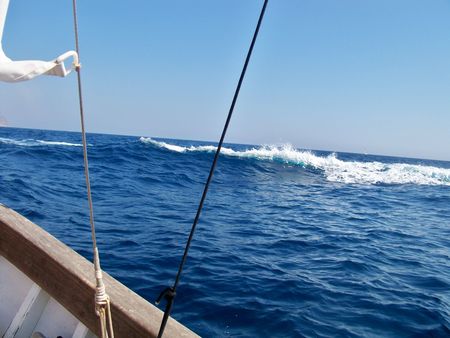 How sweet it is to come back home and to arrange the beautiful things found on the summer flea
markets. These are series of ten plates on a brown color, of the Sarreguemines Manufacture, and
red plates from Luneville. They change from the blues ones and announce the autumn colors !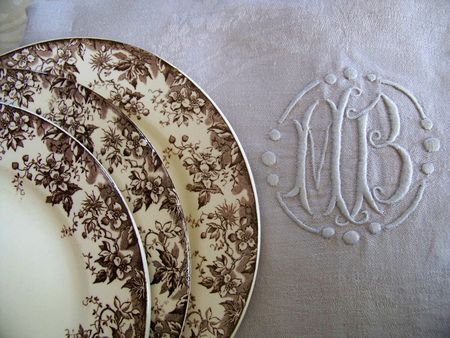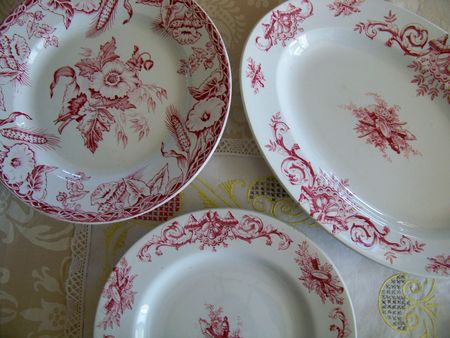 Plat et assiettes "Maintenon" de KG Luneville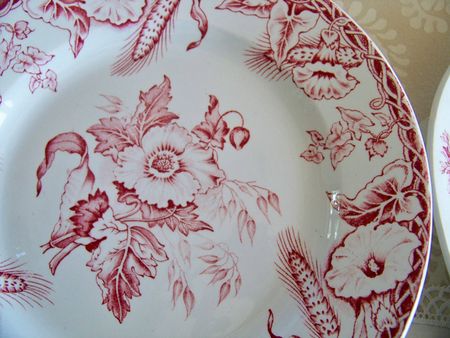 Coupe "Messidor", Creil et Montereau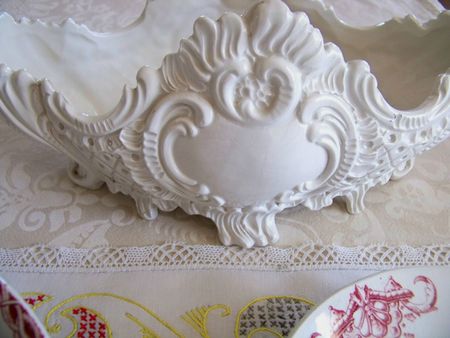 Jardinière rococo
I wish you a very nice end of summer !
26-07-12
I love that Prussian Blue, it is evident to me, this faded color makes objects even more
beautiful !
I appreciate it on plates, fabrics, old engravings...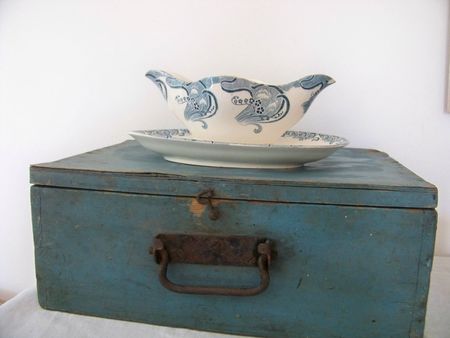 Sauce boat from Longwy, pattern "Champagne"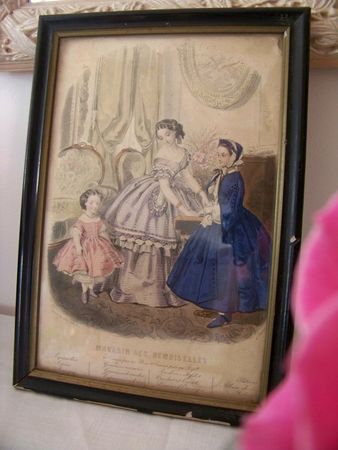 Prints Prints from the antique fashion magazine "Magasin des demoiselles", year 1850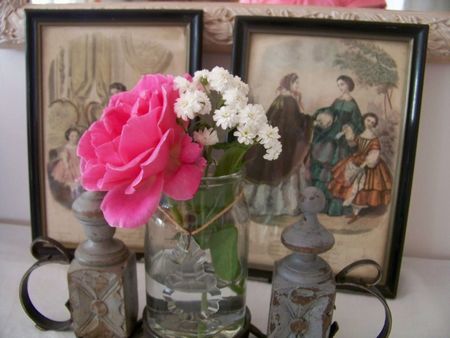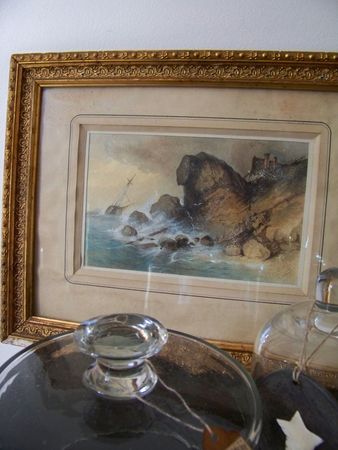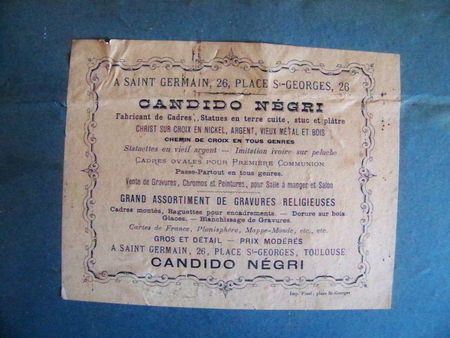 Let"s have a blue summer !
21-07-12
This blog took a little break, to regenerate in the beauty of summer, calm and nature.
I bring you back some photos of nice porcelain I found in the summer brocantes.
How excited I was to find these two Minton cups (both 3 euros!). My collection is growing
slowly, as you can only find them at a high price...
Very much in fashion in the XIX century, this fine English porcelain was copied by the French
manufactures of Sarreguemines, Creil, Bordeaux, that make them difficult to identify precisely.
I showed you recently a plate from Jules Vieillard, Bordeaux, there is a new one, from a series
named "Les mois" (The months). In the rain, one attentive man helps his fiancée to walk
accross the puddles...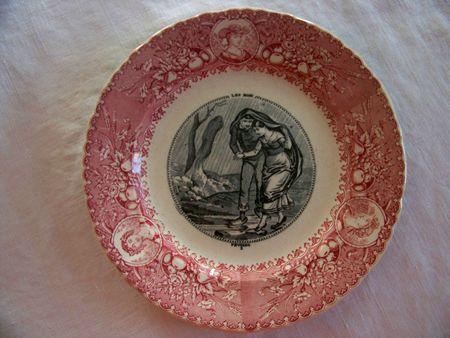 On the red frieze decorated with flowers and fruit, they are three beautiful girls...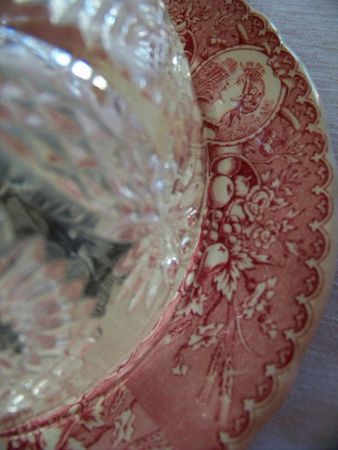 And to end with, there is a plate from Gien, XIXème century, with a riddle : "Où est le jardinier ?"
(Where is the gardener ?).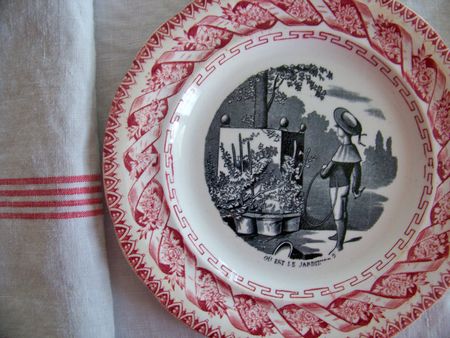 I let you search a little...
then return the plate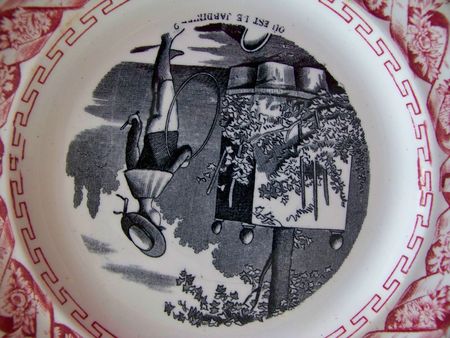 to see him appear on the flower pots...
These old plates create a funny ambience round the table, enjoyed by all ages.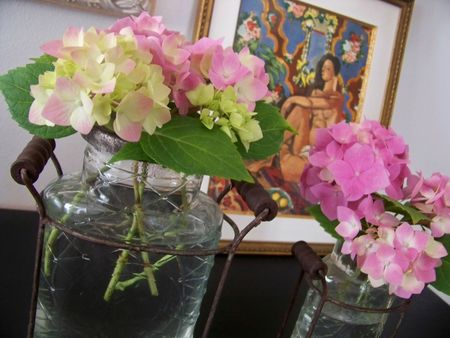 I wish you nice discoveries and a wonderful summer !