Bleu Chine was born one year ago, April 1st !
It was a test : would I be able to set up my own blog and just have fun in sharing the little
things I love, through nice photos with sparkling colors ?
A year after, I can say they were friendly moments with you and wonderful discoveries on your blogs.
Thank you all for your kind messages and walks by there !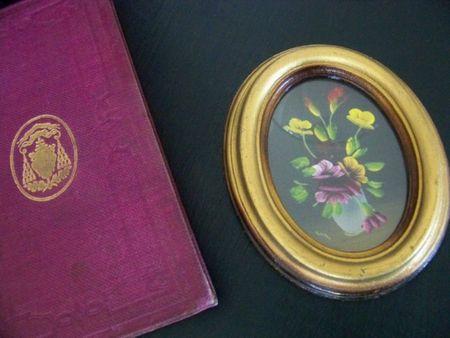 This book dated 1867 tells the story of Ireland. Its purple cover enhanced with gilding
goes perfectly with that little bouquet of pansies, gently painted on wood...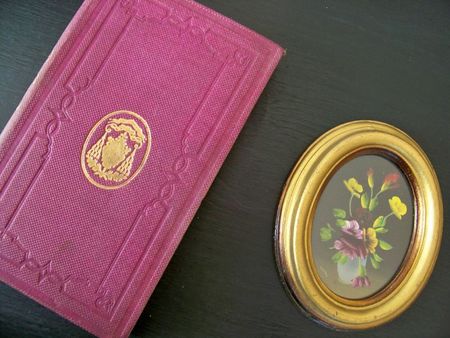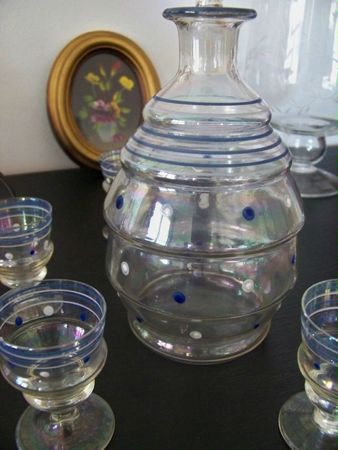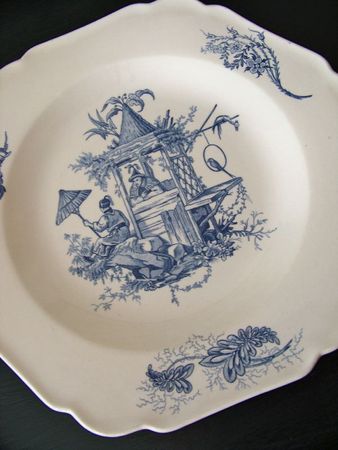 This carafe with blue and white dots, seemed so fragile ! It remained intact through ages with its
little six glasses. it searches now a new place to bright in.
The plate is a mystery for me with its hunting horn as a signature on the back : I like to have
that kind of case to solve...
A flowered duvet cover, like the ones our grand-mothers used and a nice soap holder...
Here are my discoveries in the week-end !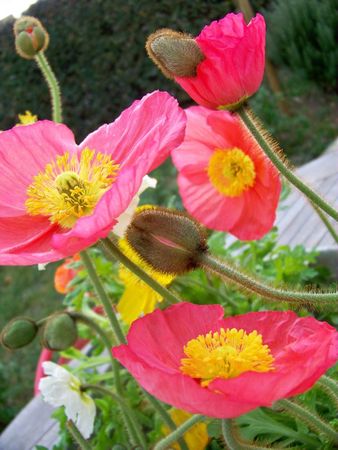 Have a good week here and there !