I discovered by chance this lithograph from the XIX century. Under the dust, I saw an old glass
covering a colored scene, titled "Le depart" (Complete title "Departing on Honeymoon").
The original painting is from Jules Girardet. All the details of the scene, kiss to mother, bye to
sister and brother, impatient husband, are so beautiful !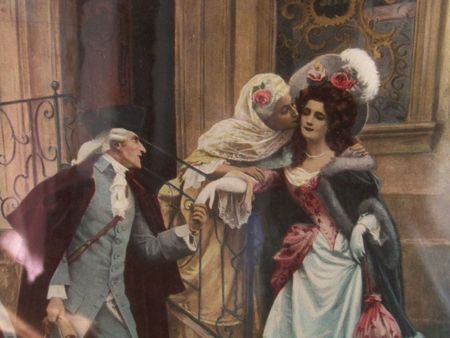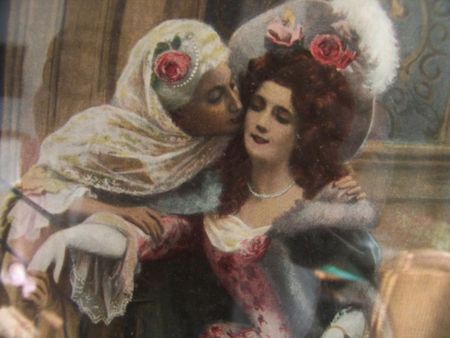 This recent wedding has a lot of little Marie-Antoinette talking about it !
The folk doll was born at the beginning of great trips made by European people in the XVIII
century. They used to buy dolls as culture souvenirs of local traditions and customs. It was such
a success that all the European destinations developed that concept.
The decorative dolls appeared on the XIX century, they encountered a large success after the
Paris Exposition Universelle in 1867 and Vienne Exposition in 1873, where popular art products
were shown for the first time.
These middle class dolls are girly, wearing make-up, feathers and ribbons ! Their shoes and socks
are painted, the tarlatan underskirts, hats and all details are very cute.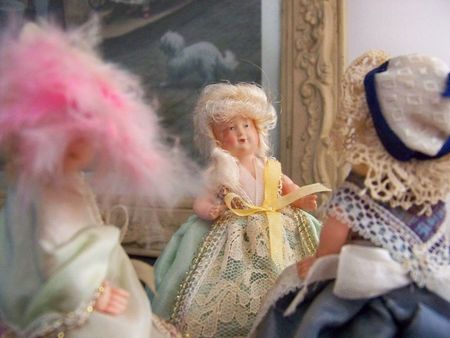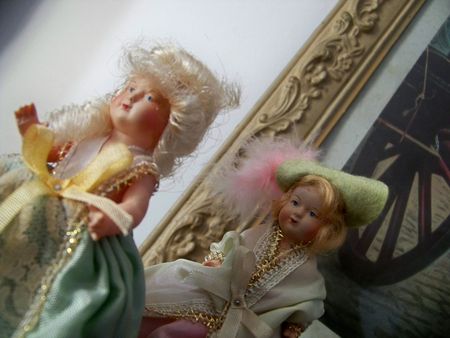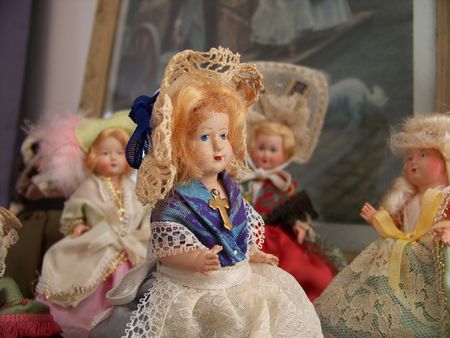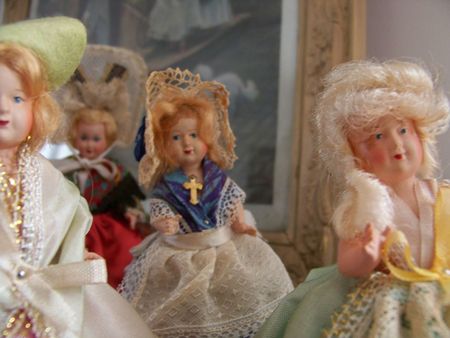 The doll with red hair is ma favourite...
A fall into childhood.