This blog took a little break, to regenerate in the beauty of summer, calm and nature.
I bring you back some photos of nice porcelain I found in the summer brocantes.
How excited I was to find these two Minton cups (both 3 euros!). My collection is growing
slowly, as you can only find them at a high price...
Very much in fashion in the XIX century, this fine English porcelain was copied by the French
manufactures of Sarreguemines, Creil, Bordeaux, that make them difficult to identify precisely.
I showed you recently a plate from Jules Vieillard, Bordeaux, there is a new one, from a series
named "Les mois" (The months). In the rain, one attentive man helps his fiancée to walk
accross the puddles...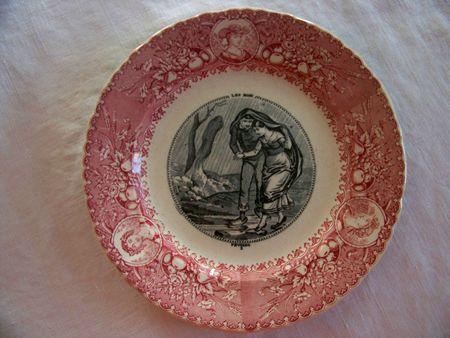 On the red frieze decorated with flowers and fruit, they are three beautiful girls...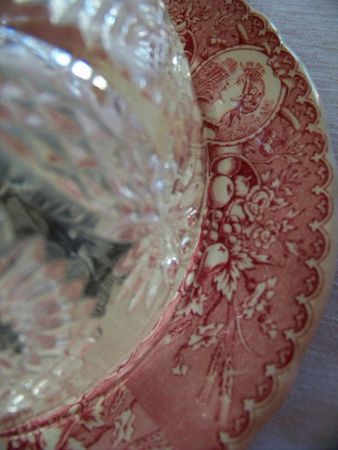 And to end with, there is a plate from Gien, XIXème century, with a riddle : "Où est le jardinier ?"
(Where is the gardener ?).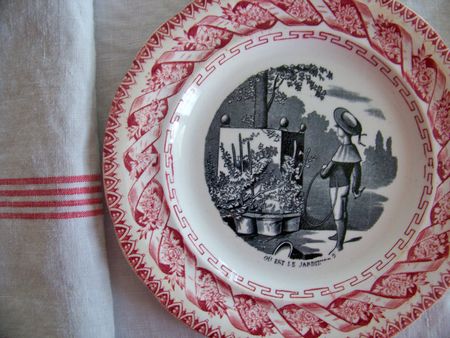 I let you search a little...
then return the plate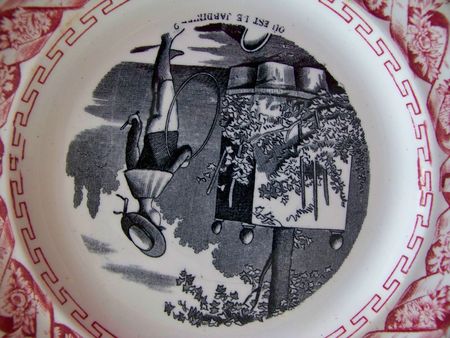 to see him appear on the flower pots...
These old plates create a funny ambience round the table, enjoyed by all ages.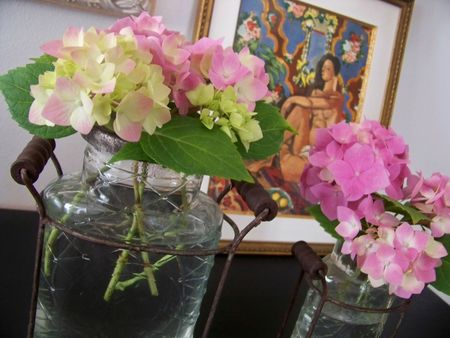 I wish you nice discoveries and a wonderful summer !