I just found this old tapestry, which has very nice pale colors, on a blue grey back. You find
them in abondance in French flea market. They are some or less 'kitsch' and much colored.
After a passage by the dry-cleaner's to dust it and revive its colors, it will become a pillow with
a black linen back...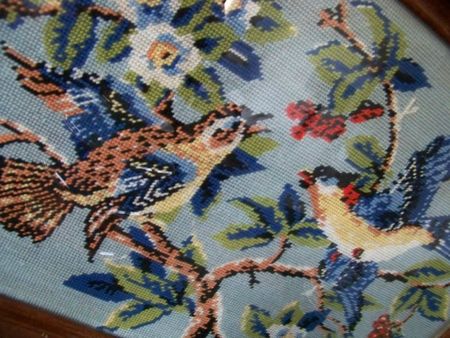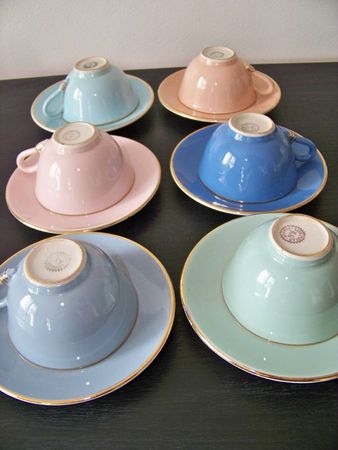 Antic coffee set from Luneville
In the same Tapestry spirit, I found two old iron boxes which caught my eyes and came to join a
collection of wood hat stands.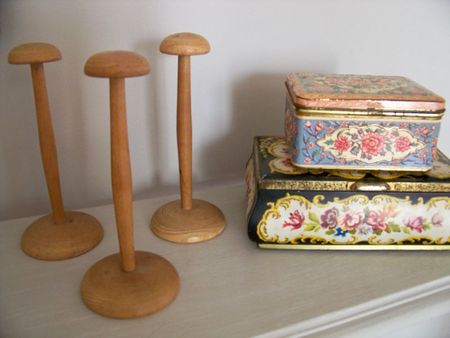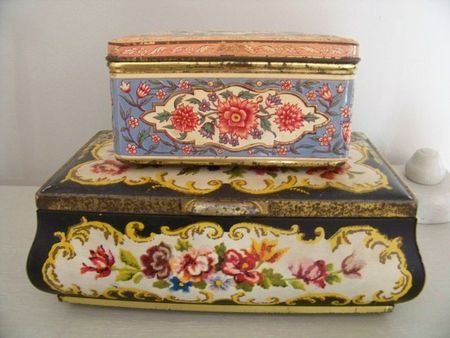 Have a good colored week !