I took some photos at the international center of Ceramics in Entraygues-sur-Truyère.
It is a big art gallery called "Le don du Fel", lost in North Averyon and I recommend this
place a lot.

International artists can present their creative world and sensibility there. All technics are
represented.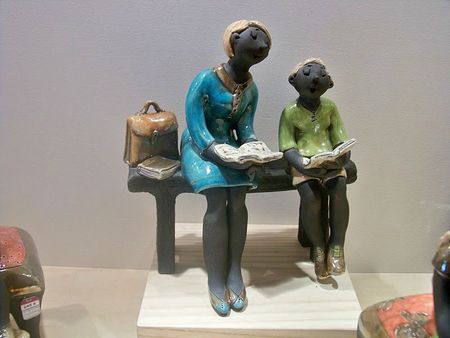 Raku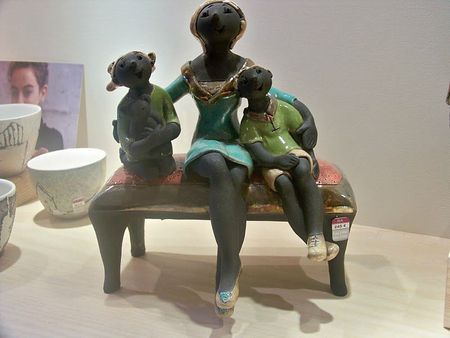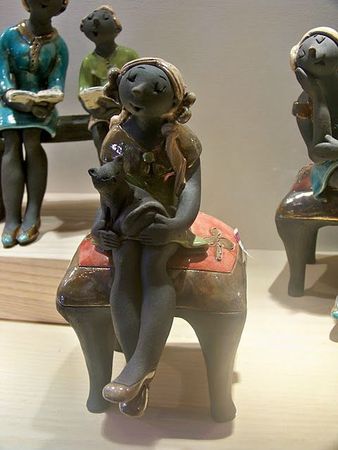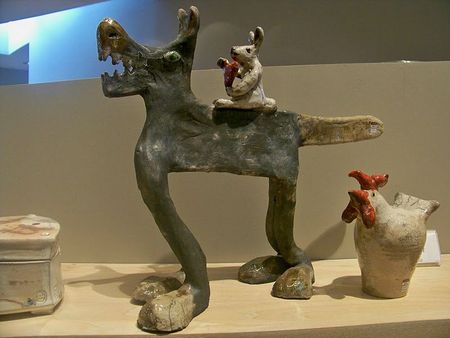 Owl - stoneware by Simon Griffiths
Awk from Johanna Hair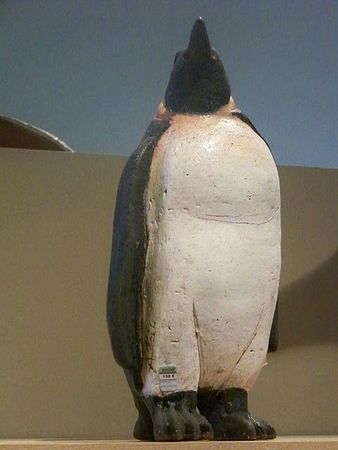 Big vases by Ingrid Saag
Ceramic foldings inspired by the origami - Ann Van Hoey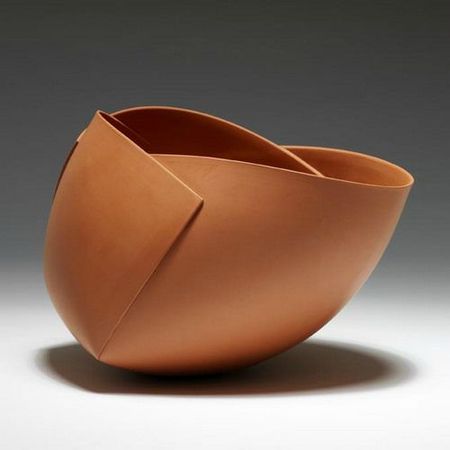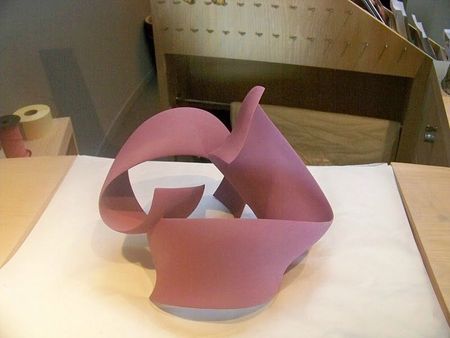 Deformed Vases déformés by Michael KAY
Graphic work by Monique Debus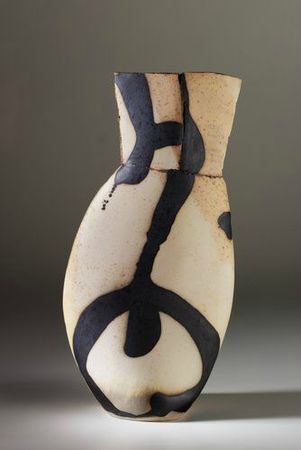 Martine Nonnenmacher
And then the characters of Teresa Girones, sad and beautiful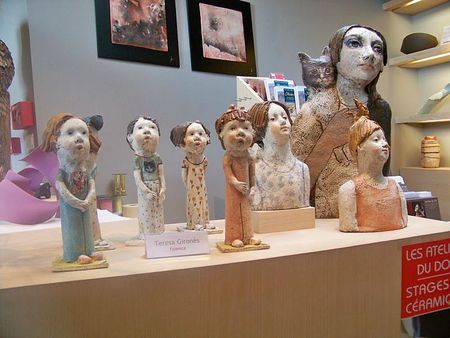 I love them all ! And you ?