Autumn is there with 25°C degrees ! Today I decided not to eat a salad on the go. So I came
back home at noon, and, oops !, I forgot to come back to work...
It's the fault to the delicious light and the heat through the glass, in this comfortable sofa.
This oil painted on wood seems like a fabric from the Art Deco period. You could have seen it on a
dress designed by Paul Poiret. Who painted it and gave it this japanese inspiration ? No signature...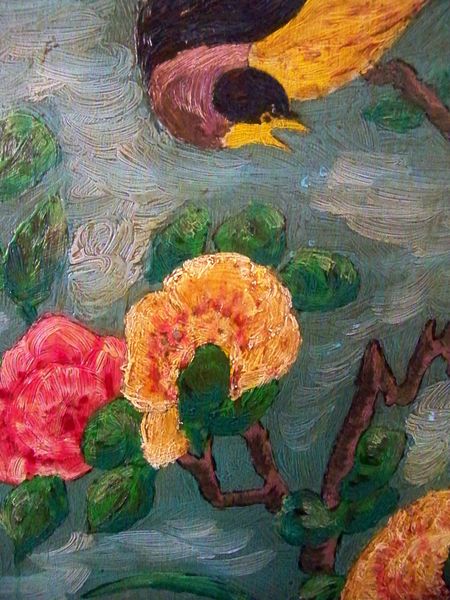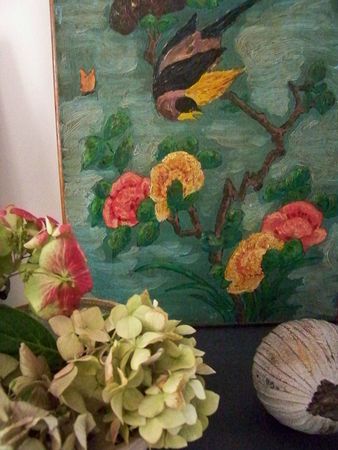 As children many of us were taught the story of The ant and the grasshopper : the grasshopper
spends the warms months singing away while the serious ant works to store up food the coming winter.
Here is the fable, illustrated in this old plate from the 19th century. 12 fables for a series of 12 funny plates.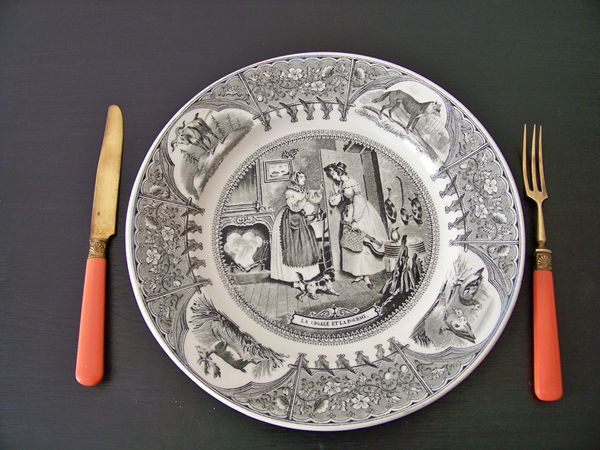 Plate Creil et Montereau "Les fables de Fontaine" : La Cigale et la Fourmi (The Grasshopper and the Ant)
When winter arrives, the grasshopper finds itself dying of hunger and upon asking the ant for food is
only rebuked for its idleness.
When the ant opens the door, the fireplace is heating the whole cleaned and decorated house, as
well as the well fed dog...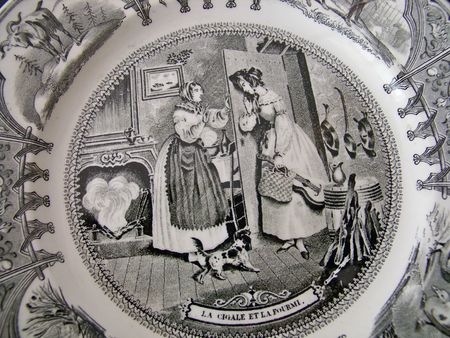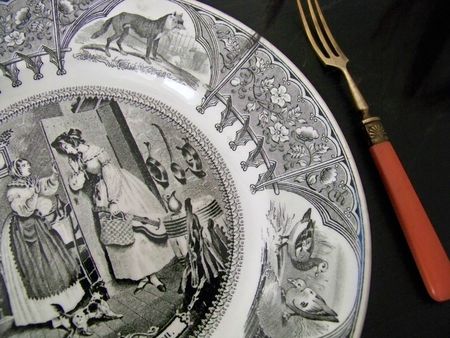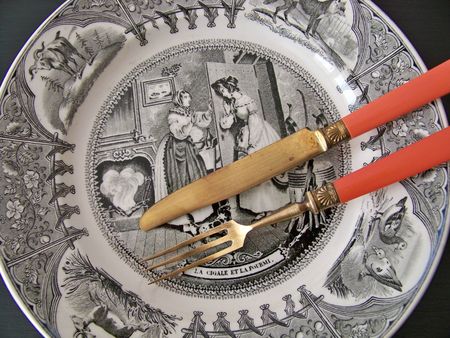 "You sang, I am quite content, now dance the winter away", says the ant.
A good way to destroy your motivation to laziness !