These wood display boxes used to store the block lettering caugth my attention. They reflect the
inimitable savoir-faire of these print artists we have almost forgotten now, with our computers
and portable printers..
A little golden coloured frame, a nice old thermos with its large cork, a nice crystal inkwel...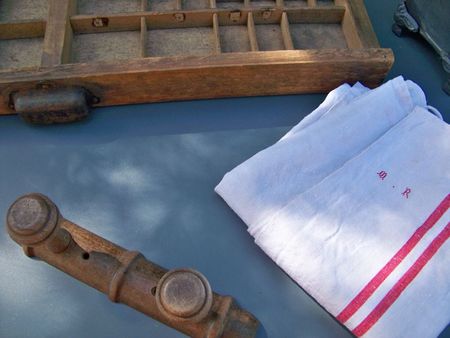 and a nice pure linen kitchen towel, my discoveries at the last flea market delighted me !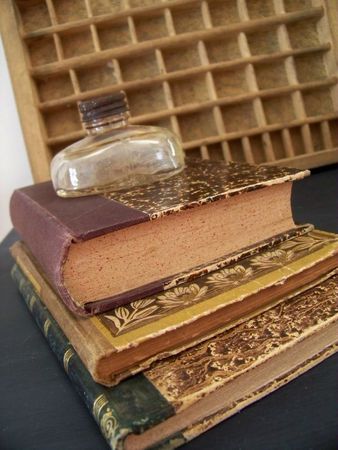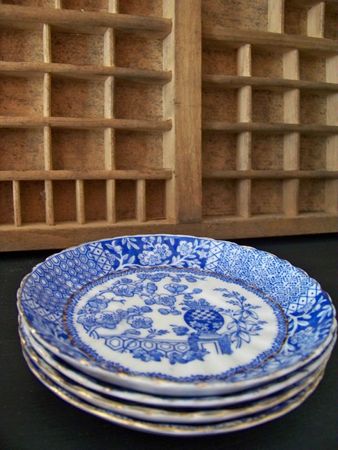 What about a little touch of blue with these little plates which can be used as wine coasters ?
That would help to avoid these wine stains on linen tablecloth that drive me crazy...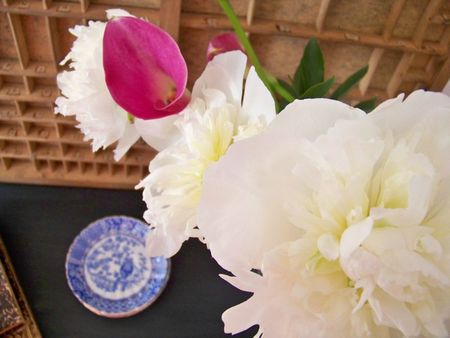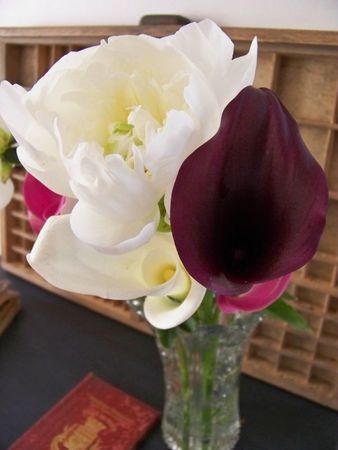 And flowers always...
Have a good week !