In its previous life, it has been white, pale blue, or purple. Here is the family dresser in a lilac
color with an anthracite top...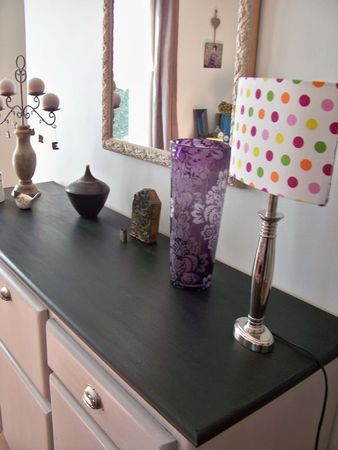 The best moment, after you have put the wax, is when you can place on it all the little things
you like...
Have a good week !