Is there something more exciting than discovering something beautiful under a layer
of dust and durt ! That cutlery was waiting in an old box for a new life. And I had not
seen the nice monograms...
They will fit the nice Art nouveau plates I have found (Royat from Sarreguemines),
which also exists in sepia (I only have one plate !).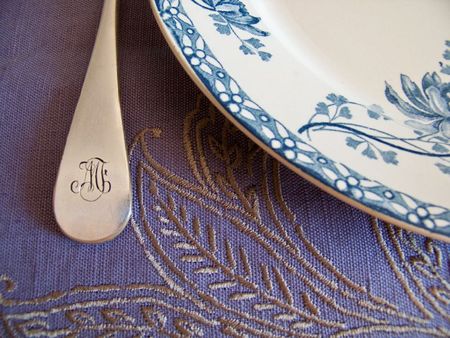 On the table, a delicate glass small dish contains the hazel nuts harvested a month ago...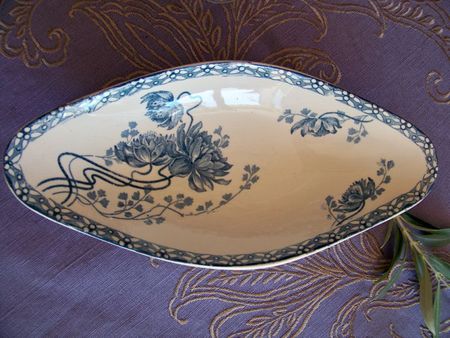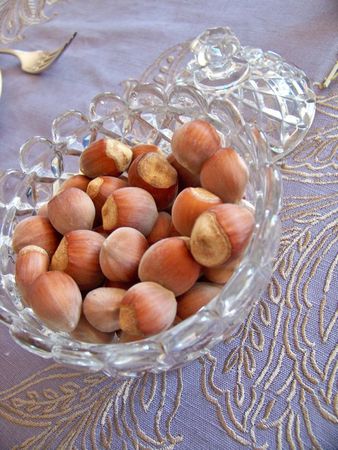 I wish you a sweet autumn...