Isn't that strange... All this red in my basket as I come back from a French Brocante !
Wonderful treasures : 10 embroidered napkins, a sugar shaker, 6 flowered plates named Iris
and 2 fruit dishes (Floréal KG Luneville), a glass cup with its cloche, a great plate with a red
rose, 6 plates named Londres...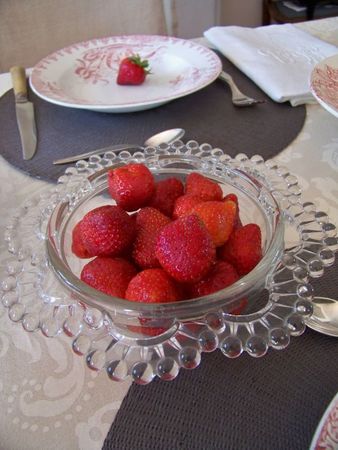 I appreciate this quiet time before the kids go back to school, before autumn and fresh evenings.
I would like this happiness and joyful time remain for the next months !