Let see here, Longmétrage how antique fabrics and embroideries can take new colors.
To recycle pale or yellowed clothes, I have used a black dye : each fabric reacts depending on
the percentage of cotton it contains : how surprising it was to obtain this blue gray I love so
much.
I am ready to come back to work !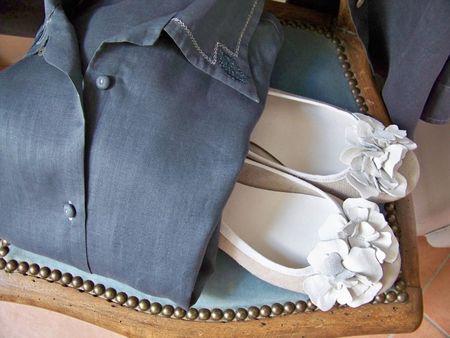 A new look for a set of old napkins, fitting very well with this old Sarreguemines plate named
'Tsarine'...
and two glass cloches : one is very fine and delicate, I use it to preserved some chocolate cakes
on a Sarreguemines plate 'Arlésien'... The other with its glass plate was certainly used for butter.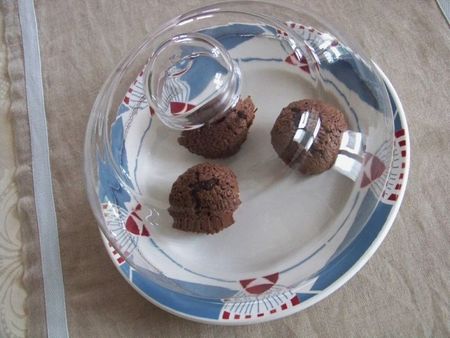 It's time for tea !