When the smell of the brioches envades the kitchen, it is quite difficult to resist...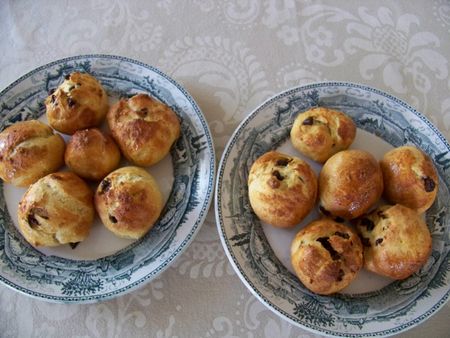 I doubt the three ones who devoured them in a few minutes had time to notice the beautiful blue storm border of these plates " Laitière" of St Amand.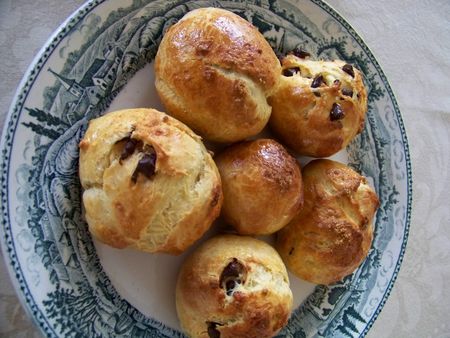 It's hard to find more than to plates of the same pattern. So you can associate different ones, just
respecting approaching colors, which vary from green...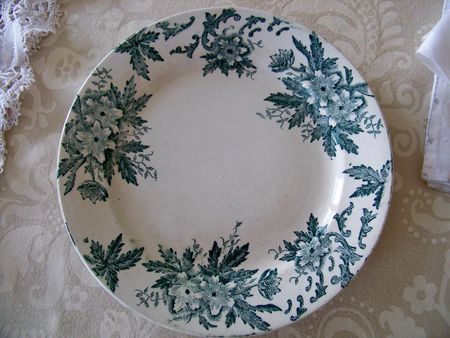 to blue...